Running a successful brand isn't easy. Add to that, posting regularly on all your popular social media platforms? You are bound to miss out on posting some day or the other. Or keeping it till last minute, you wouldn't know what to post and miss out on a particular time you favour.
How do you structure everything and make your life simpler? This is where a social media calendar comes to rescue.
What is a social media calendar?
A social media calendar is exactly as the name suggests. A calendar which helps you plan in advance for your posts; be it Facebook, Instagram or even Twitter. Details such as what to post, the correct hashtags, when to publish, all can be planned in advance.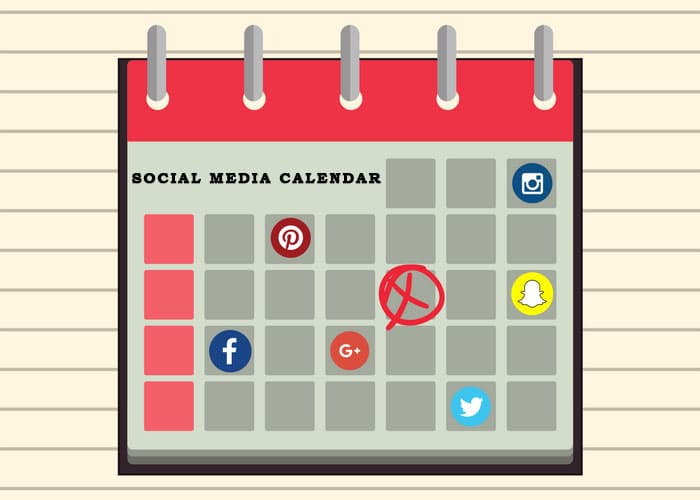 Why use a social media calendar?
1. Post consistency
Social media is all about consistency. New, fresh content keeps your existing followers engaged and attracts new followers. Miss a moment and it may cost your brand big. As a brand, you will never have a "what do I post?" or "I missed my favoured time!" moment if you pre-plan all your content. You will be prepared for the coming few days or weeks, and posting will be a 2 minute job rather than a half-an-hour panic.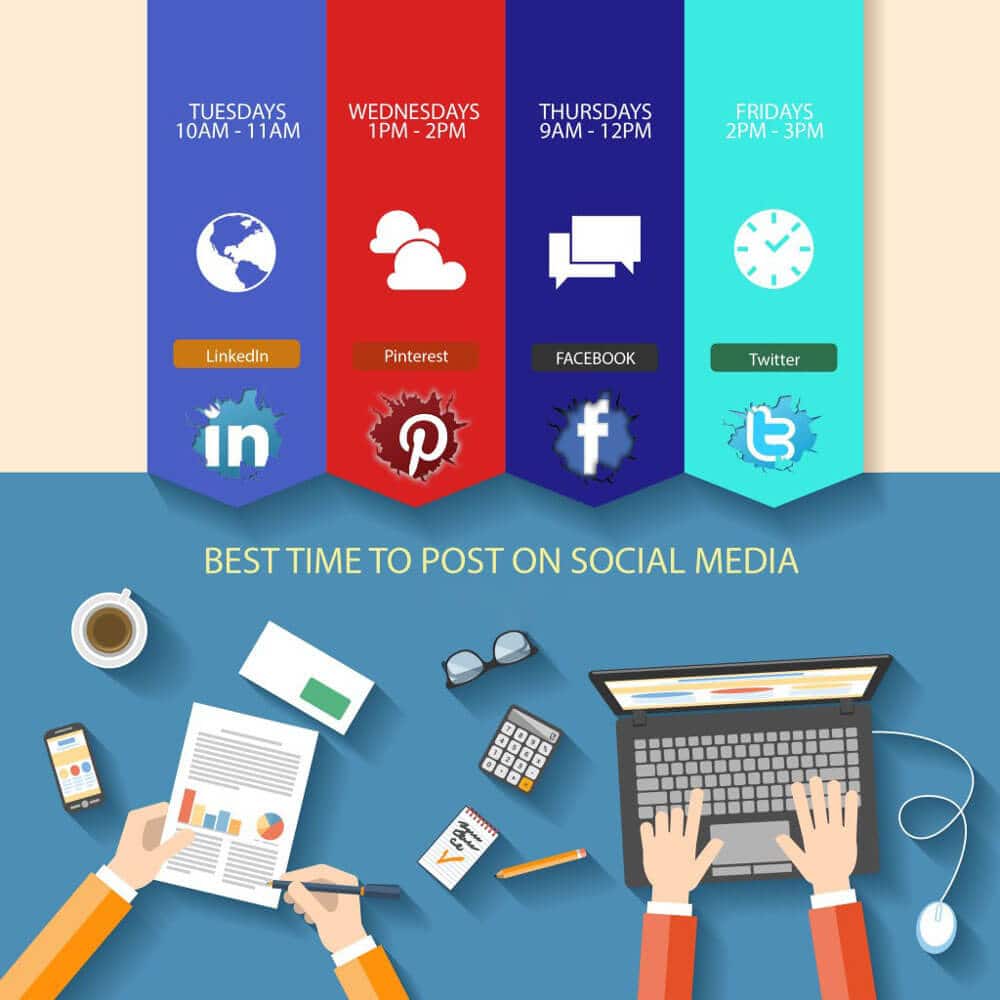 via www.onlinemarketinghq.co.uk
2. Perfect content mix
Maintaining an Instagram grid is not an easy task. Coming up with new set of hashtags customised day-wise becomes tedious. All these and more can be solved through pre-planning with a calendar. Make your content mix, the perfect mix – with posts on information of your brand, interactions with your followers (#AskMe) or even select posts/news from your industry.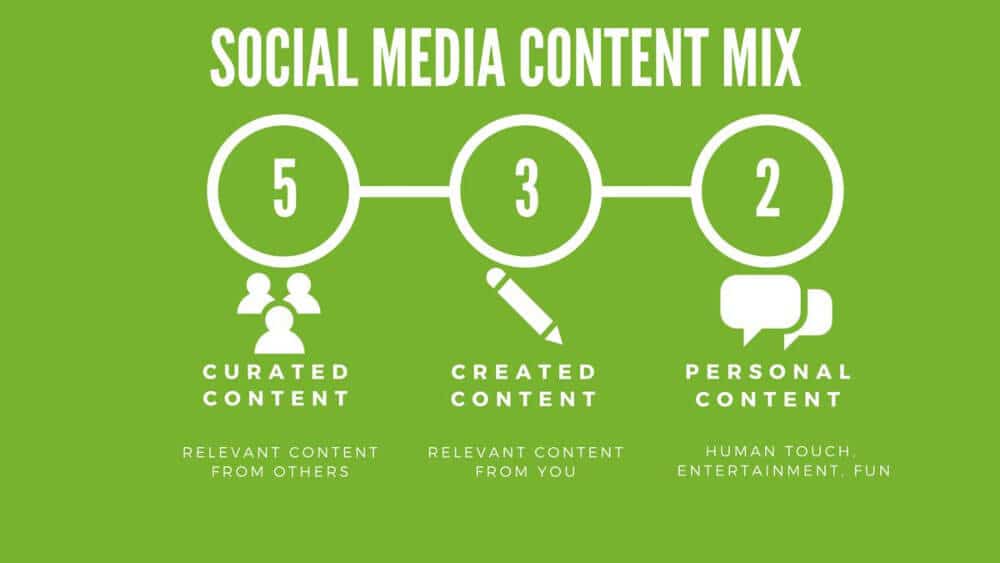 via blog2social.com
3. Avoid cross-platform errors
Planning ahead and segregating posts as per platform helps you to avoid mistakes like using Instagram hashtags on Facebook, or last minute editing of captions to be Twitter ready. Another advantage is that with a calendar you can keep track of the correct handles to on the right platform instead of having to search last minute for the account or tagging a wrong account.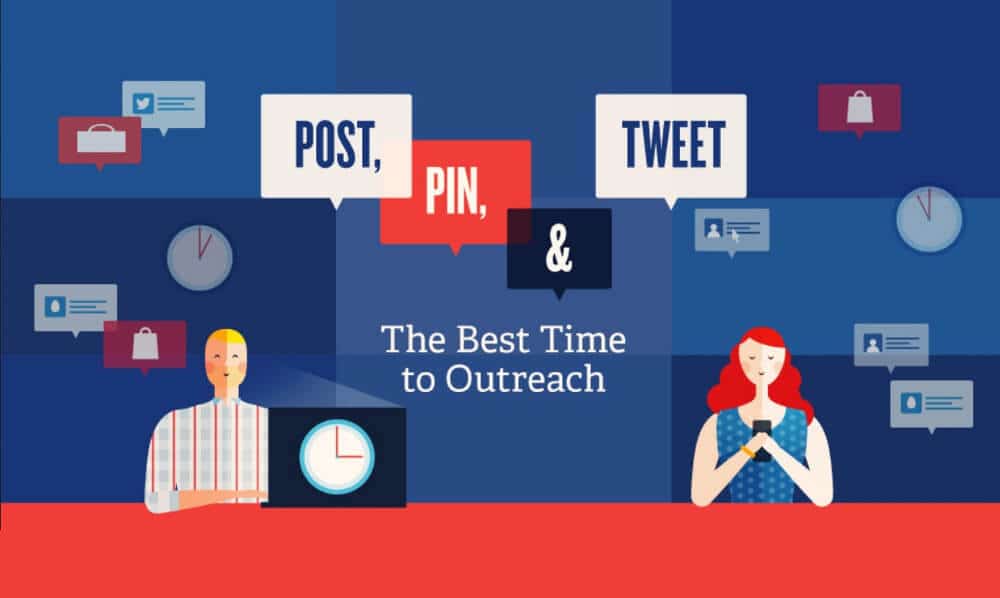 via buildmyplays.com
4. Content Planning
Careful and systematic planning = NEVER REPEAT YOUR POST (unless #throwback or #flashback). Having a clear outline of your week ahead, helps you to prepare content for the next few weeks. This also gives your graphic designer, copywriter enough time to devise something spectacular for you.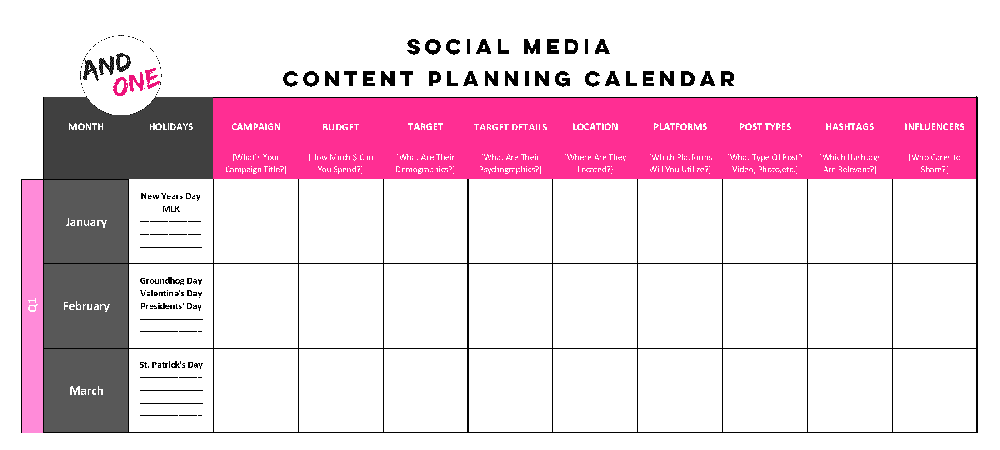 Curate your best work, create your best mix and put it all on (digital) paper, and YOU ARE GOOD TO GO!